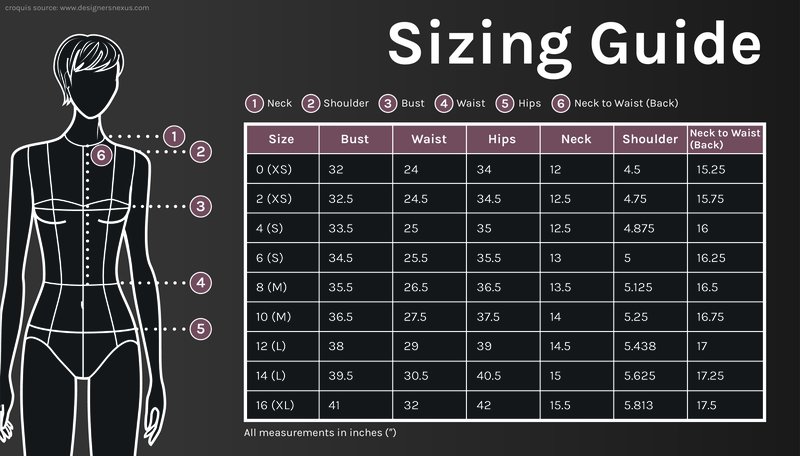 How to Take Measurements:
Tip: We recommend standing in front of a mirror and keeping the tape measure horizontal. Keep the tape measure close to your body but not tight.
Bust: Place the measuring tape across the widest part of your bust line. This is typically across the nipples and around your back at the shoulder blades.
Waist: Measure around your natural waist. This is the narrowest part of your torso or about 1" above your navel.
Hips: Our patterns are made with the widest part of the hip 8" below the waist for sizes XS - M and almost 9" below the waist for sizes L - XL. Take this measurement standing tall with your feet flat on the floor and feet together. You can also determine the widest part of your hips by holding the tape measure around your buttock area then sitting. Allow the tape measure to expand. Stand up again and measure around this same line